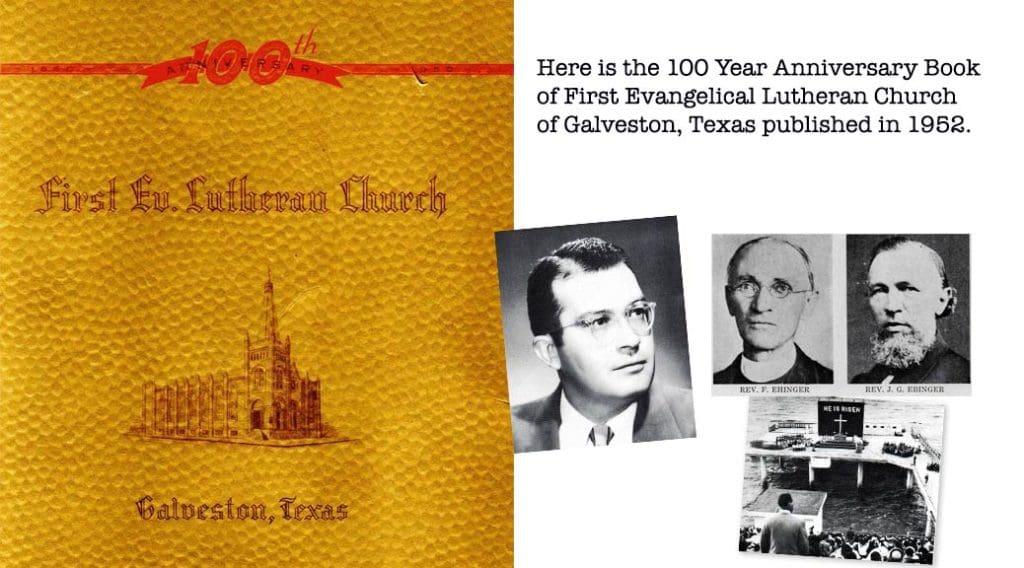 Download The First Ev. Lutheran Church 100 Year Anniversary Book (11 MB PDF file)
---
Antique Book Published in 1552 Donated

GREAT News! We have accepted an AMAZING ANTIQUE BOOK donation from Anne and Vince Cole entitled "Der erste  Teil der Bücher uber etliche Epistel der Apostein" which was published in Wittemberg in 1552!
Yes, this book is over 460 years old, and contains theology, sermons, and Bible commentaries.
Says Anne, "I cannot describe what it is ...

100 Year Anniversary Book

You may download the 100 Year Anniversary of First Lutheran Church of Galveston here as a PDF file.